Out & about
Whatever the time of year, there are always plenty of things to see and do.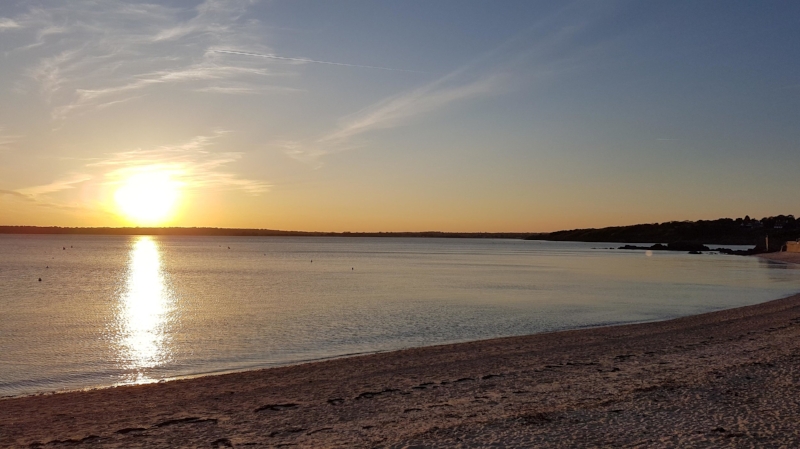 Beaches
There is a huge choice of white, sandy beaches, all within easy driving distance, where you can enjoy a full range of water sports. The nearest recommended sandy beach for children is just 45 minutes away at Concarneau on the Southern coast of Brittany. Some of the most popular beach areas include Carnac, Crozon, Douarnenez, La Trinite –Sur- Mer, Larmor- Plage, Port Louis and St Pierre-Quiberon. Quieter beaches, where you will find nature reserves, big sand dunes and wide open spaces include the long dune belt from Gavres to Penthièvre. Apart from the more commercial towns such as Carnac in the height of the season, the beaches never get crowded and are very unspoilt and clean. For surfing enthusiasts, the big Atlantic rollers sweeping onto the Cote Sauvage are hard to beat. For windsurfing and kite surfing, the Penthievre area and the beaches east of Port Louis are very popular. Penthievre is also home to a couple of highly recommended sand yachting centres. The Northern Coast line is famous for the pink granite coast, Perros-Guirec is only just over an hour away where you can walk around the coast line and see the spectacular formation of the pink granite rocks. You can then take a drive around to Ploumanc'h, Tregastel, Trebeurden and Saint Efflam which are also well worth a visit.
walking running
Brittany has more waymarked paths than any other region of France and there are many beautiful walks and footpaths in the area – from strolls along the river bank to country, forest or coastal hikes. For joggers and runners, the area is also ideal. The roads are so quiet that you can often run for miles without seeing a car. Useful websites for Brittany walks for costal paths, shorter hiking routes, countryside trails.
www.rando-tourismebretagne.com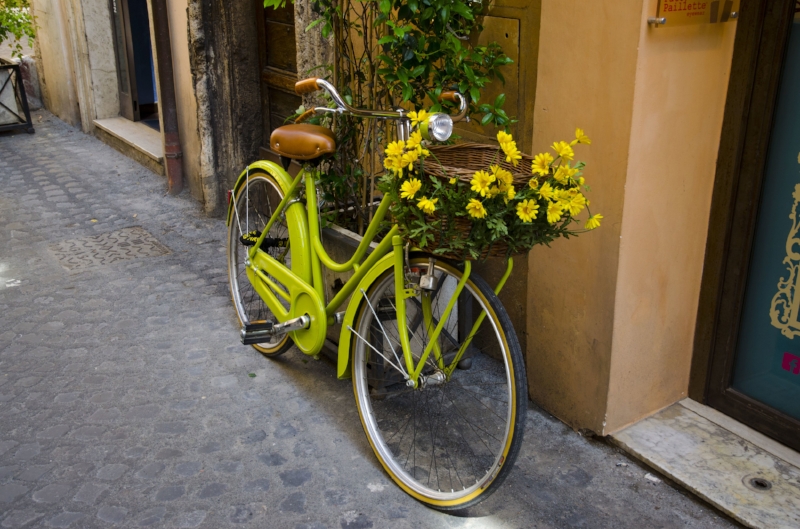 cycling
Cycling is very popular in Brittany; the roads are very quiet and well maintained, and there are many off-road cycle tracks in the area. Enjoy long leisurely cycle rides beside the beautiful Nantes to Brest Canal, Canal du Blavet or join the velodyssee – a European bike route connecting France, England and Spain. It is possible to cycle for many miles - with no hills at all along the safe, flat and well maintained towpath. This is a great way to discover the area, is very popular with family groups and ideal for all ages and levels of fitness. There are also over 100km of marked cycle trails in the Blavet Valley. For a more energetic ride, explore the local country lanes and cycle routes. French drivers are normally very courteous to cyclists, making cycling on the roads safe and pleasurable. We have five bikes available which you are welcome to borrow (free of charge) but you will need to provide your own helmets.
www.cycling-brittanytourism.com is a useful website that shows the cycle routes of eight main cycle trails, as well as giving you advice and information.
fishing
The River Blavet offers some of the best coarse fishing in France. Very few boats use the Blavet and there is very easy riverside access. In the area, there are over 28 fishing rivers and streams, practically unused and all available to anyone with a permit. These can be bought locally and are very inexpensive. They are valid for one day (10€), a fortnight (30€) or a year (68€). A permit allows you to fish anywhere in Brittany. Potential catches in the Blavet include: bream, pike, perch, sander, roach, carp and dace. In the nearby River L'Evel there is trout and salmon. In the Tarn, Sarre or Brandfort - trout. Fishing from a sea-side beach does not require a permit and there is a good selection of bases along the coast where you can go sea-fishing for the day.
For more information about the fishing Federations in Brittany see: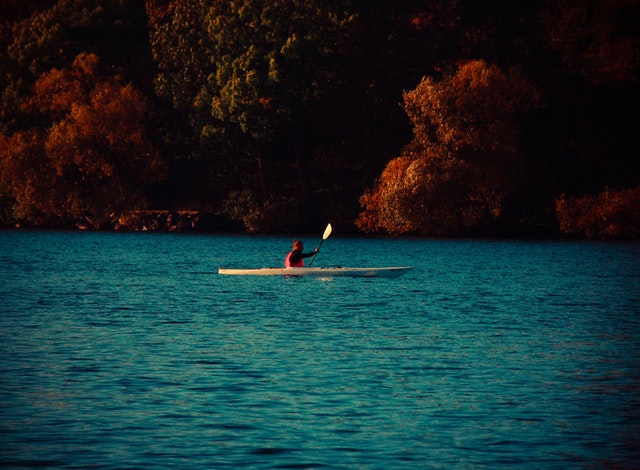 Brittany is an ideal location for water sports and activities, thanks to its 3,500 kilometres of coastline, dotted with creeks, inlets, estuaries and bays, plus its many rivers and lakes.
There are 340 sailing and water sports centres in Brittany and the choice of water sports is huge: dinghy sailing, sea kayaking, windsurfing, jet skiing, kite surfing, canoeing, body surfing, canoeing, sand yachting, scuba diving, water-skiing, parascending, motor or sail cruising.
Boating
Lac de Guerledan is an experience not to be missed. This enormous inland lake is over 3 miles long and hosts lots of activities from boat trips, canoeing, jet skiing and kite surfing. La Trinite sur Mer is home to many of the world's top racing sailors and there are regattas and sailing events taking place throughout the year. Enjoy a good lunch overlooking the water whilst watching the quayside activities.
Canoeing
The River Blavet is ideal for canoeing and kayaking. Canoes can be hired at Pontivy, Plumeliau, Pont Augan or Lochrist. Suitable for beginners and experienced canoeists alike, it is also possible to hire a qualified instructor.
At Lochrist, there is a canoe centre which has mini rapids and obstacle courses, great fun for all the family.
Sea kayaking
Available at various places in the area. One or two-person kayaks can be rented by the hour, half day or day. This is a great way to explore the rivers, inlets and estuaries of the Morbihan, as well as to see more of the fabulous coastline. The kayaks are extremely comfortable with back rests and are very stable, suitable for all ages.

Boat cruises
These can be found on Lac Guerledan, which is Brittany's largest lake. It stretches out full length in the Blavet valley and is also perfect for walking, trekking, swimming and watersports.
Sand yachting
On the Quiberon Penisula you will find a good choice of schools and hire centres. A session lasts about two hours, with full instruction if required.

Diving
There are a selection of diving centres around the coast. Those awarded the
"Plongée Label Bretagne" offer taster sessions, photographic and ecology courses, visits to shipwrecks, etc.
A popular day excursion is a boat trip to one of the offshore islands of Belle Ille, Ile de Groix, Ile d'Houat or Ile de Hoedic. All are reached by a short ferry ride from the Quiberon or Lorient. Hire bikes are available on some islands
Surfing
Surfing on the Cote Sauvage, 45 minutes away. Some of the best surf in Brittany is found along this rugged coastline with big Atlantic rollers sweeping in from the west. The beach at Sainte Barbe between Plouharnel and Erdeven is most popular.

The Quiberon Peninsula is popular for all types of surfing: body surfing, kite surfing and windsurfing. Equipment and tuition is available at a variety of centres.
golf
If golf is your passion, you are spoilt for choice here in Brittany. There are five 18-hole courses within 50 minutes' drive. There is also a 9-hole course just 20 minutes away. Click on a name for more information about that particular course.
9 hole course: Carhaix Golf – 6 miles Rimaison – 20 miles
18 hole courses: Val Queven - 29 miles St Laurent - 26 miles Ploemeur-Ocean - 27 miles Golf Kerbernez - 35 miles
Visit golf.brittanytourism.com to find out how you can play at different courses throughout the week at very reasonable rates. All the courses are pay and play. St Laurent was a chosen venue for the French National Open in 1995.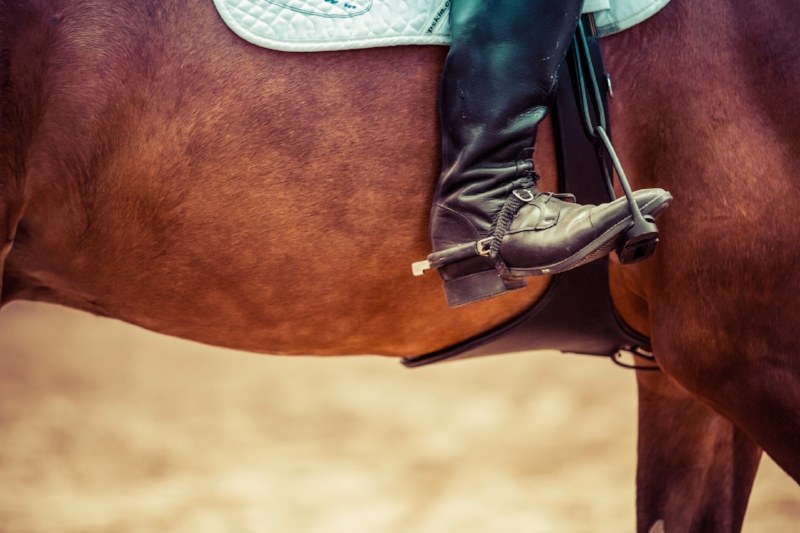 horse riding
From beach rides to treks through the forests, Brittany offers over 2,000 kilometres of bridle paths (signposted with orange markers). There are three local stables within 8 minutes' drive of Country Cottages Brittany, offering pony trekking and horse riding. The stables near Mael Carhaix are particularly good with children. Even the smallest child is encouraged to help with tacking up and grooming afterwards.

Hennebont is home to the National Stud, Les Haras National dedicated to the breeding of pure blood stallions. There is also a horse museum, exhibition centre and tours around the stables. Throughout the summer, there are spectacular shows and displays - a must for any horse lover.
Picturesque towns and villages
Brittany has over 4,000 chateaux, manors and stately homes and Country Cottages Brittany is centrally situated for visiting the abundance of fascinating medieval towns, villages and castles in the area. A few of the best are Carhaix-Ploughuer, Huelgoat, Auray, Rostrenen, Guingamp, Vannes, Rochefort-en-Terre, Josselin, Malestroit, La Gacilly, Hennebont, Quimper and Pontivy - all within easy driving distance. Wander the cobbled streets and discover hidden alley ways with atmospheric bars and tiny shops selling unusual gifts and crafts.
Carhaix- Ploughuer: This town has pretty old streets with carved timber buildings. There are 2 main squares which have a number of bars, eateries and creperies and you will also find number a boutique shops which are worth a look, the little local history museum is worth a visit too and a tourist office is available for any further information.
Carhaix hosts a major rock festival (Vieille charrue) during the school holidays, this is the largest music festival in France.
There is an indoor pool at Plijadour and you can visit the coreff Breton beer maker opposite the train station. Head out a couple of kilometres to the Vallee de l'Hyere where you can enjoy a little golf course, a treetop assault course or the equestrian centre all benefitting from a beautiful forest setting.
Huelgoat: A pretty town which has a few bars with terraces beside the lake, and you'll find a number of galleries and pottery shops on the street above, while a traditional main square overseen by the church also has bars and creperies to tempt you in. If you fancy a walk head to the towns pretty lake marked by the extremely picturesque Moulin Du Chaos by the bridge. From the mill, then follow the Sentier Pittoresque into the extraordinary deeply dappled valley. The place is magical.
Auray: A lovely old town with lots of little shops and restaurants, and an excellent market on Monday mornings for food lovers. The picturesque old port of St Goustan, down by the river, has some very good restaurants on the water's edge.
Rostrenen: This is a tranquil market town and is known in Brittany for its traditional Breton singing and dancing, best witnessed in the Festival Ficelle, a lively celebration held at the end of August. More peacefully, anglers should appreciate the rivers and lakes around here.

Josselin: Josselin is a beautiful medieval town set on the river Oust, boasting a 'wow' factor château coupled with a pretty town square and many restaurants and cafes overlooking the Basilica de Notre Dame du Roncier. Very good medieval festival in mid July.

Vannes: Vannes is a big town, situated on the edge of the le Golfe du Morbihan. The old quarter has lots of good restaurants and smart shops hidden down cobbled alleyways. Excellent market on Wednesdays and Saturdays. Famous jazz festival, end of July.
Other places worth a visit:
Abbaye de Bon Repos, St-Gelven, La route du lin, St-Thelo et Uzel, Valle des Saints at Carnoet, Foret et chaos d'Huelgoat, Chapelle Sainte-Barbe at Le Faouet and Domaine de Trevarez at St Goazec.
Markets and Eating Out
Your trip to Brittany would not be complete without a visit to a local market – and there is a good variety to choose from. You will find a market every day of the week. If you want to experience the real Brittany – take the time to linger and enjoy the sights and smell of the fresh, local produce on offer. It is here that you will also find the best local Breton oysters, cheeses, crepes, cider, honey, charcuterie, patisserie and locally grown fruit and vegetables.
Monday: Gourin, Pontivy, Auray,
Tuesday: Bourbriac, Collinee, Rostrenen, Plemet et Saint-Thois (from 4pm)
Wednesday: Callac, Chateauneuf-du-Faou, Le Faout (1st and 3rd Wednesday of every month), Merdrignac, Vannes, Quimper, Carnac
Thursday: Guemene-sur-Scroff, Huelgoat, Mael-Carhaix
Friday: Corlay, Guiscriff, Langonnet (from 4.30pm), Ploerdut (from 4pm), Plouray
Saturday: Baud, Carhaix, Gourin, Gouarec, Loudeac, Saint-Nicolas-du-Pelem, Pleyben, Rostrenen, Josselin
Sunday: Lignol, Rohan, Saint-Gelven-Bon Repos-from the end of March to 1st November, Quimper
Also, throughout the year, there are regular antique markets, flea markets and the French equivalent of car boot sales 'Vide Greniers' (attic clear outs). These are all great places to find interesting collectables or just something very different and very French.
Restaurants:
L'Amphitryon MICHELIN Guide 2017
Address: 127 Colonel Jean Muller, 56100, Lorient,
Phone: +33 297 83 34 04
Email: amphi-abadie@orange.fr
L'Atelier Bistrot MICHELIN Guide 2017
Address: 24 r. Duchelas, 56160 Langoëlan
Phone: +33 297 51 37 81
La Pommeraie MICHELIN Guide 2017
Address: 17uai du Couvent, 56300 Pontivy
Phone: +33297256009
Email: restaurant.lapommeraie@wanadoo.fr
Le Bistrot qui Coz MICHELIN Guide 2017
Address: 3 pl. du Bourg-Coz, 22110 Rostrenen
Phone: +33296291071
Email: lebistrotquicoz@gmail.com
La Cigale Egarée MICHELIN Guide 2017
Address: Villeneuve-Braouic, 29300 Quimperlé
Phone: +33298391553
Email: lacigale29@yahoo.fr
Website: http://www.lacigaleegaree.com
Best lunches:
Auberge-grand-maison
Address: 1 Rue Léon le Cerf, 22530 Mûr-de-Bretagne, France
Phone: +33 2 96 28 51 10
Le Renard et la Belette
Address: 44 Avenue du General de Gaulle, 29270, Carhaix-Plouguer
tel: +33 29 81 67 674
Creperie Ty Gwechall
Address: 25 Place des Droits de l'Homme, 29270, Carhaix- Ploughuer
Phone: +33 298 931 700
La Rozell
Address: 43 Rue Abbe Gibert, 22110 Rostrenen
Phone: +33 296 292 070
Website: www.larozell.bzh
Restaurant Les Retrouvailles
Address: 15 Place de la Mairie, 22340 Plevin
Phone: +33 296 296 985
Les Bonnets Rouges
Address: Ar Bonedou Ruz – 12Rue des Ursulines, 29270 Carhaix- Plougher
Phone: +33 298 274 836
Pizzeria le Kumquat
Address: 8 Place du Martray, 22110 Rostrenen
Phone: +33 296 293 001
Pizzeria Tan Dezhi
Address: 9 La Grande Rue, 22110 Glomel
Phone: +33 982 206 909
Fruits de mer - with over 750 miles of coastline, it is hardly surprising that seafood is Brittany's main speciality, and a traditional 'fruits de mer' platter (freshly caught oysters, clams, mussels, scallops, lobster, winkles, crab and prawns) is one of the great classics of Breton gastronomy.

Galettes and Crepes- Galettes are savory pancakes made with buckwheat and served with ham, cheese, eggs or fish. Crepes are sweet with sugar, lemon, chocolate, ice cream etc.
Both galettes and crepes are traditionally eaten with cidre, normally served in a small teacup-like bowl.
Creperies are very popular with the locals and even the smallest village will have one.

Two of the puddings to try are Far Breton – a type of custard pudding
Kouign Amann– a sweet Breton butter cake
Other Attractions
Carnac with 3,000 prehistoric megalithic stones hewn out of local granite 6,500 years ago
Poul-Fetan working farm museum
Village de l'An Mill medieval village
Camors Adventure Park
The Postcard museum at Baud
Aquarium in Vannes
Butterfly park in Vannes
The Victor Pleven – the world's biggest trawler and cod fishing boat, in Lorient
Brittany's prehistorical park at Malansac